Scotch Pine - CUT YOUR OWN SECTION IS CLOSED FOR THE YEAR

We have cut your own Scotch Pine (no precuts) priced at $25 (includes sales tax), includes shaking and baling. These are full trees with 1-1/2"-3" needles sheared to form a dense, conical shape. The needles have blue-green to green color and have needles in bundles of two. We have several varities in our field including French Blue, East Anglian and Belgian with sizes up to 8'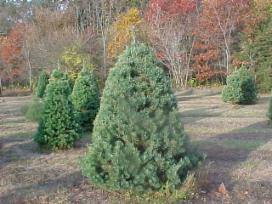 All Scotch Pine are $25
++++++++++++++++++++++++++++++++++++++++++++++++++++
Balsam Fir - CUT YOUR OWN SECTION IS CLOSED FOR THE YEAR - THERE ARE A FEW PRECUTS AVAILABLE
The precuts in our retail lot are available on a limited supply up to 10' tall and available to preorder up to 14'+ in September. Our cut your own selection is limited with any size priced at $35 (includes sales tax) including shaking and baling.The Balsam Fir is a Wisconsin native with short 3/4" - 1-1/2" flat needles. With beautiful green color and it's fragrant, fresh-cut aroma makes it one of the most desirable trees. All balsam Fir are $35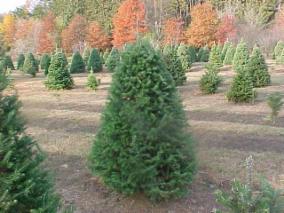 +++++++++++++++++++++++++++++++++++++++++++++++++++++
Canaan Fir
The Canaan Fir is a newer variety that is becoming a very popular choice as a Christmas Tree. Canaan Fir has a firm branch with soft short needles with characteristics similar to both Balsam and Fraser Fir. We've planted , but not available to cut, give us 8-9 years and you will see some beautiful trees.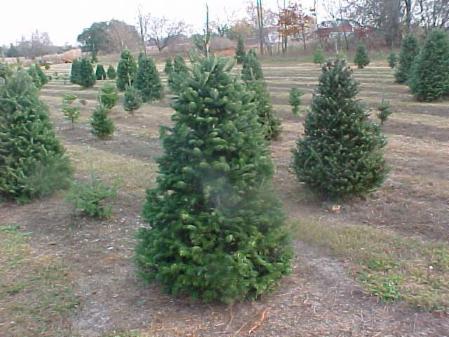 ++++++++++++++++++++++++++++++++++++++++++++++++++++++
Fraser Fir - THERE ARE A FEW PRECUTS AVAILABLE
We have Fraser Fir available as a precut displayed on our retail lot up to 10' tall. We can supply trees up to 14'+ with pre-ordering required, call for details and availability. The Fraser Fir is becoming the most sought after tree of choice. The needles are short,3/8"-1-1/4" are dark green with a silvery underside of the needle.

++++++++++++++++++++++++++++++++++++++++++++++++++++++
WE SUGGEST TO SHOP EARLY FOR PRECUTS DUE TO LIMITED SUPPLY
Cinco tree stands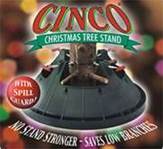 Cinco stands are designed to hold trees up to 12'tall (larger if attached to plywood using reinforced holes at outer edges of stand) and 8"diameter trunks. The low-wide reservoir accommodates low branches and holds 3 full gallons of water to keep trees fresh and safe. Spill guard prevents over-filling mishaps. 6.8 pounds of virgin, high-impact polypropylene make up the stand body to assure durability and reliability. (In most cases, this is twice the amount our competitors will use.) Steel spikes in center of reservoir anchor tree, preventing shifting and making set-up a snap. Speaking of easy, in 2007 we introduced the revolutionary Express bolt system. A push-pull ratchet mechanism (US and foreign patents pending) makes set-up and take-down easier than ever. Plastic handles and steel end-caps round off the package. 10 Year Warranty. Dim.= 24"x24"x9.5"
+++++++++++++++++++++++++++++++++++++++++++++++++++++
Our wreath selection sizes are 18", 24", 36" and 48" decorated with pine cones, red/white berries and red bow. WREATHS ARE SOLD OUT FOR THE YEAR

THANK YOU ! ! !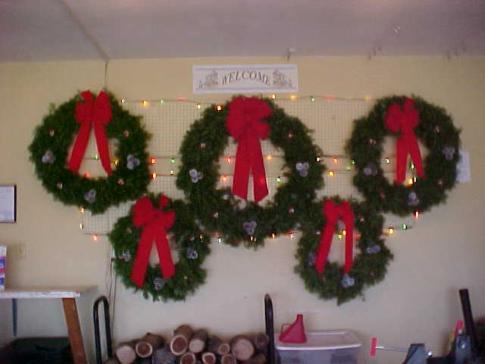 WE ACCEPT CASH AND CHECKS FOR PAYMENT - NO CHARGE CARDS