After a long and chilly, damp Spring, our Spring planting is completed and look forward to increasing temps and RAIN . Our Spring cleaup is underway with left over limbs from trees being tossed on the burn pile. Karen is lovin this !!!!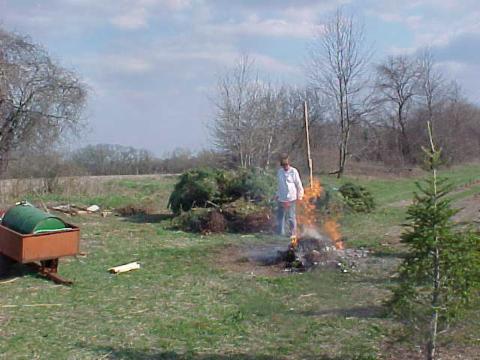 Planting Balsam Fir with our (from left) daughter, Tiffany and new Grand daughter Anna, can't forget her dog Jake, and Scott and Karen.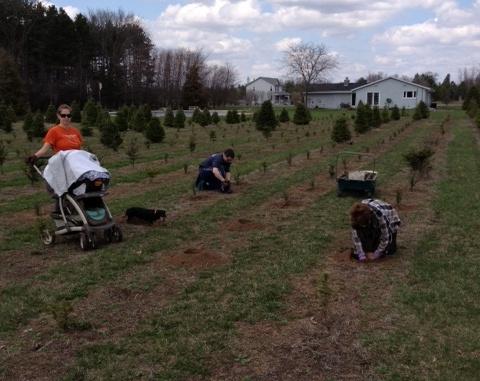 n
With the dry Spring and Summer of 2012 and the lose of our entire Spring planting we have taken measures to insure the best growing conditions possible.To insure a quality product and survival, we have purchased an irrigation system to target the Spring planting areas. We will draw water from our pond pumping 40 gallons / minute and irrigate a 170 ft. diameter area during each placement of the watering gun. We are in the setup stage and will add photos when operational.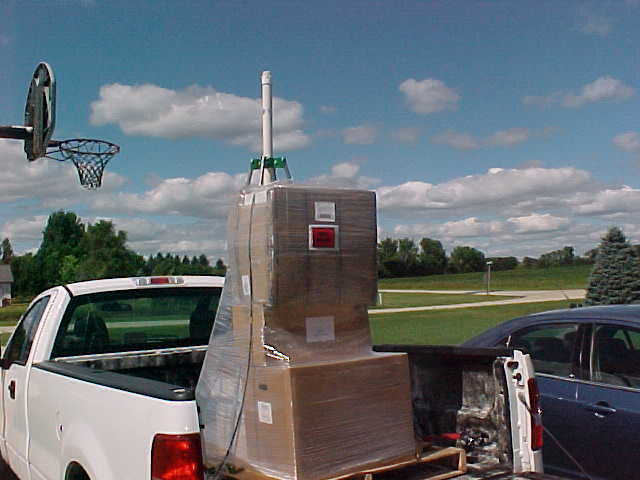 Assembly is near completion and operational on the front part of our planting area. Allen, at Rain - Flo Irrigation did a great job in sizing the components to give me the results I was looking for- - - Thank you Rain-Flo ! Here are a few pics to show the "business" end of the Komet spray gun and gas powered pump